Post Offices from 7.7.1888 to 8.7.1915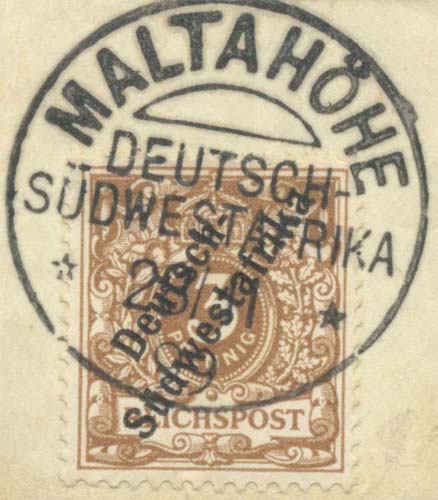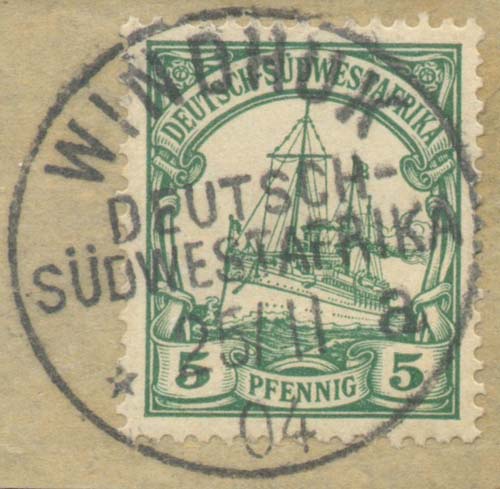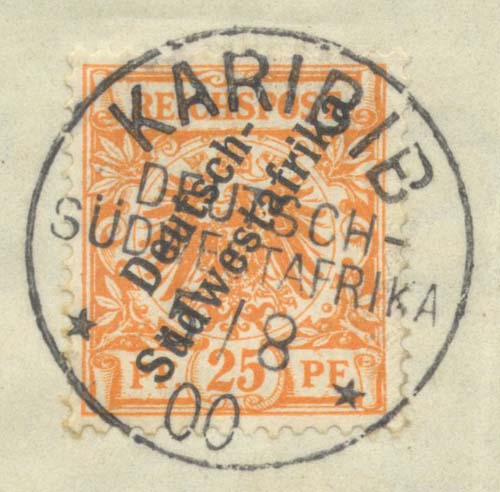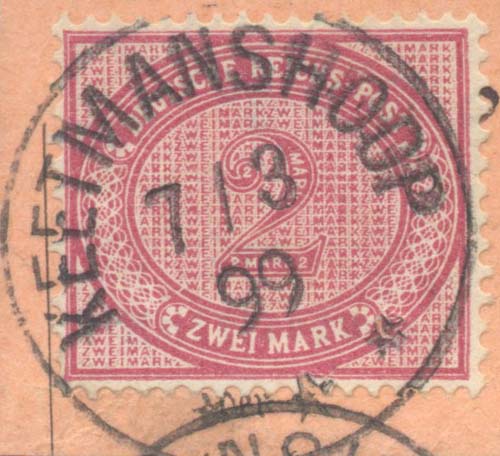 The former German protectorate of South West Africa, today Namibia, is situated on the West coast of Africa, essentially between latitudes 17 and 28 degrees South. In the West the Atlantic coast is roughly 1,350 kms in length and extends in the North to nearly longitude 12 degrees East by Cape Frio, the westernmost point. The eastern border runs in a straight line from South to North for some 700 kms along the line of longitude 20 degrees East and then at a right angle about 100 kms towards the East; finally it again turns due North to the northern frontier.
About 50 kms before it reaches this however there is to be found the so-called Caprivi Strip named after the German Chancellor in office at the time of its acquisition in 1890. This runs about 400 kms in an easterly direction until it reaches the Zambesi west of Livingstone. On the German side was the frontier post at Schuckmannsburg. The border with Angola in the North is largely defined by the course of the rivers Kunene and Kubango (Okawango). The border with Cape Province in the South is the northern bank (not the middle) of the Orange river.
The colony covered an area of 836,000 sq. kms i.e. considerably more than twice the area of present day Germany. On 1st January 1912 the population consisted of 87,769 natives and 14,816 Whites, not taking into account the natives of certain northern territories.