Post Offices from 1.2.1887 to 18.2.1916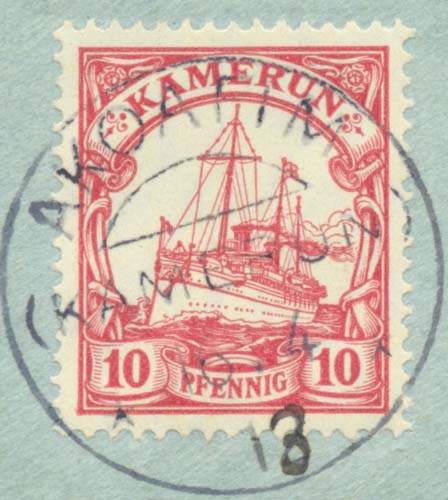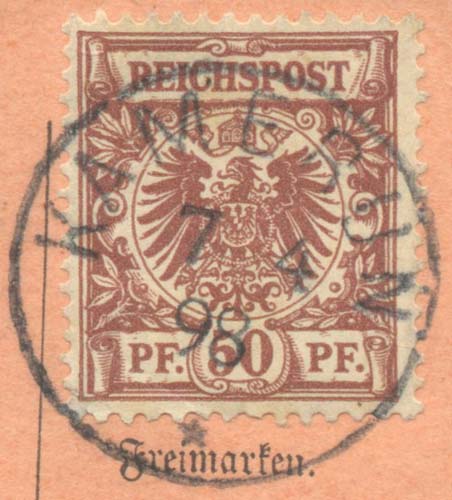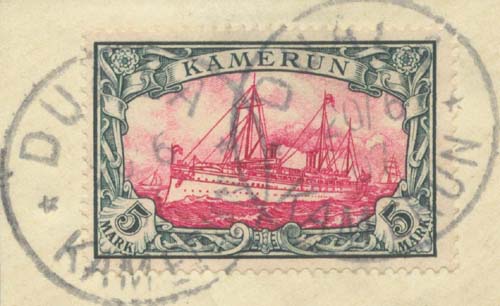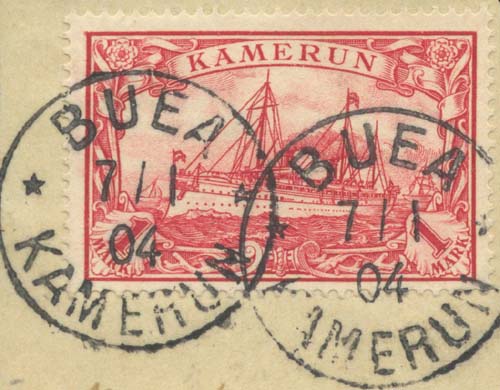 The former German colony of Cameroon Lies in the north-eastern corner of the Gulf of Guinea, between latitudes 1.5 degrees South and 13 degrees North and longitudes 8.5 and 19 degrees East. The coastline extends for some 480 km from North to South as the crow flies, but is actually much longer because of its very considerable jaggedness. About 150 kms of this length belonged to the former Spanish colony of Rio Muni. The northernmost point of the colony is at Lake Chad, the southernmost at the river Congo. Towards the East at one point the territory reached the Ubangi. In the North-west Cameroon bordered Nigeria and in the East and South French Equatorial Africa.
In 1914 the colony covered roughly 761,000 sq. kms or more than twice the area of present day Germany. Of this, an area of about 250,000 sq. kms only became part of the colony through an exchange of territory provided for by the Treaty of 4th November 1911 between France and Germany. (New-Cameroon). The population was estimated to be between 3 and 4 million, of these 1537 Europeans.