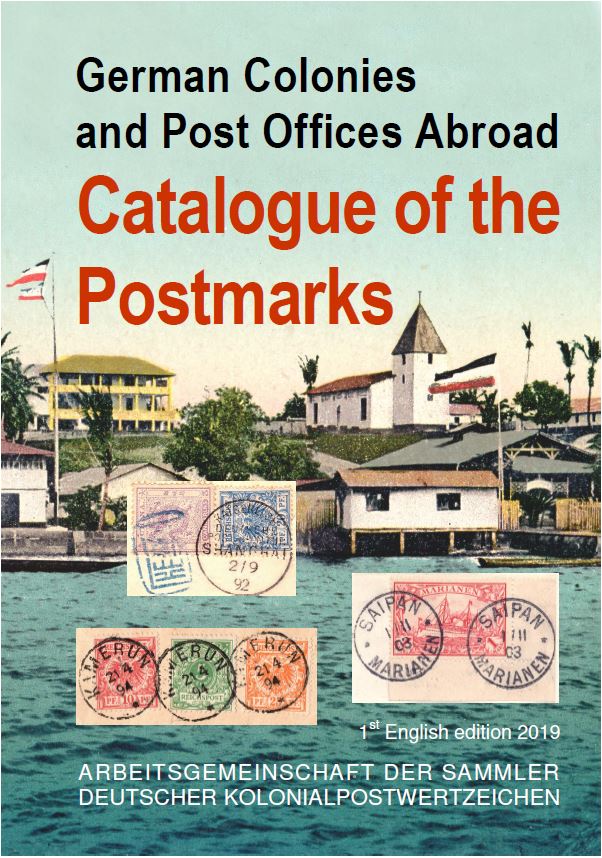 German Colonies and Post Offices Abroad – Catalogue of the Postmarks
(1. English Edition May 2019)
€ 39,– (+ Postage & Packing)
The English edition contains the same information, data and prices as the 18. Edition in German, therefor providing all the information available now also easily accessible for the non-German speaking collectors.
The catalogue lists and provides market prices for all postal cancelations and instructional marks on piece or entire items and lists and explains many specialties in the postal history area. This is an essential work for any collector or dealer to define the real value of pieces and entire items! The catalogue was produced in a new and easy to use design. The catalogue in the handy size of 17×24 cm has 240 pages and a high-quality durable binding.
The English edition is sold for the same price, as the German version, at € 39.- + international postage.
For the German version look
here.