Post Offices from 20.12.1899 to 12.6. 1919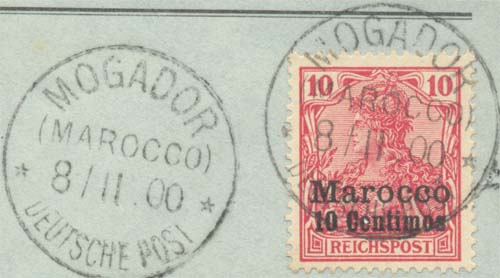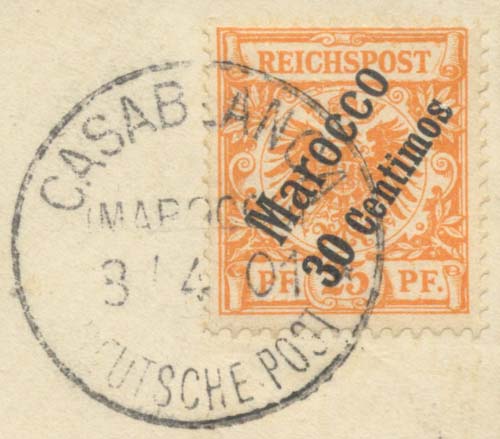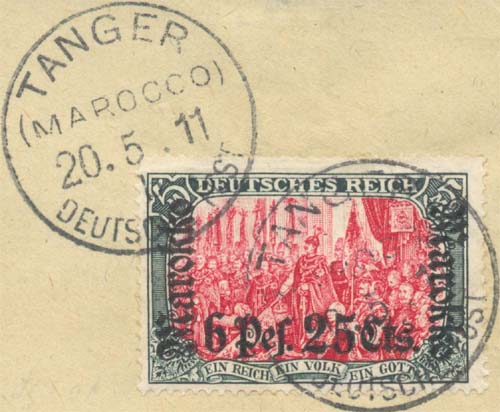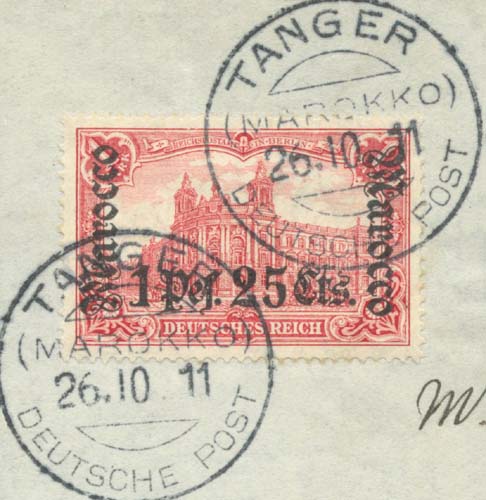 Morocco is situated on the North West coast of Africa and overlooks the southern side of the Straits of Gibraltar. From this point eastward the Moroccan coastline extends some 475 kms to the border with Algeria. From the Straits of Gibraltar westward it extends over 1000 kms in a southerly direction to the latitude of the Canary Isles. The summits of the Atlas Mountains in the south of the country, a range of about 700 kms in length, exceed 4,000 m. Its foothills and other mountain ranges cover most of the country so that its economically productive areas are largely confined to the West coast and its hinterland.
The climate is especially suitable for Europeans. Morocco covers an area of roughly 445,000 sq. kms and has some 20 million inhabitants including about 160,000 Jews and 300,000 Europeans. The aboriginal inhabitants are the Berber tribes which comprised about 2% of the total population in 1900. They live mainly in the mountains and hills and retain their language and customs.